Game Version(s)

Cities XL 2011
Cities XL 2012
Cities XL Platinum
Cities XXL
Installation Pre-requiste(s)

Cities XXL Community Patch Mod
Tag.cfg
Geographical Tag(s)

Eastern Europe
Western Europe
North America
Common Era Tag(s)

1900 to 1950
Architectural Style Tag(s)

Modern
Toys "R" Us
(branded as
Toys"Я"Us
) is an international toy, clothing, and baby product retailer owned by Tru Kids, Inc. (d.b.a. Tru Kids Brands) and various others. It was founded in April 1948, with its headquarters located in Wayne, New Jersey, in the New York metropolitan area.
Founded by Charles Lazarus in its modern iteration in June 1957, Toys "R" Us traced its origins to Lazarus's children's furniture store, which he started in 1948. He added toys to his offering, and eventually shifted his focus. The company had been in the toy business for more than 65 years and operated around 800 stores in the United States and around 800 outside the U.S., although these numbers have steadily decreased with time. At its peak, Toys "R" Us was considered a classic. However, with the rise of mass merchants, as well as online retailers, Toys "R" Us began to lose its share of the toy market.
The company filed for Chapter 11 bankruptcy protection on September 18, 2017, and its British operations entered administration in February 2018. In March 2018, the company announced that it would close all of its U.S. and British stores. The British locations closed in April and the U.S. locations in June. The Australian wing of Toys "R" Us entered voluntary administration on May 22 and closed all of its stores on August 5, 2018. Operations in other international markets such as Asia and Africa were less affected, but chains in Canada, parts of Europe and Asia were eventually sold to third-parties.
The company continues to operate as the licensor of the chain's international operations, but its lenders announced in October 2018 that it planned to re-launch the U.S. Toys "R" Us retail business in the future. The lenders also partnered with Kroger to add "Geoffrey's Toy Box" (named after the chain's mascot) pop-up departments to selected locations in order to give Toys "R" Us a presence during the holiday shopping season.
On January 20, 2019, the company emerged from bankruptcy as Tru Kids. Currently, there are only 2 locations open in the United States.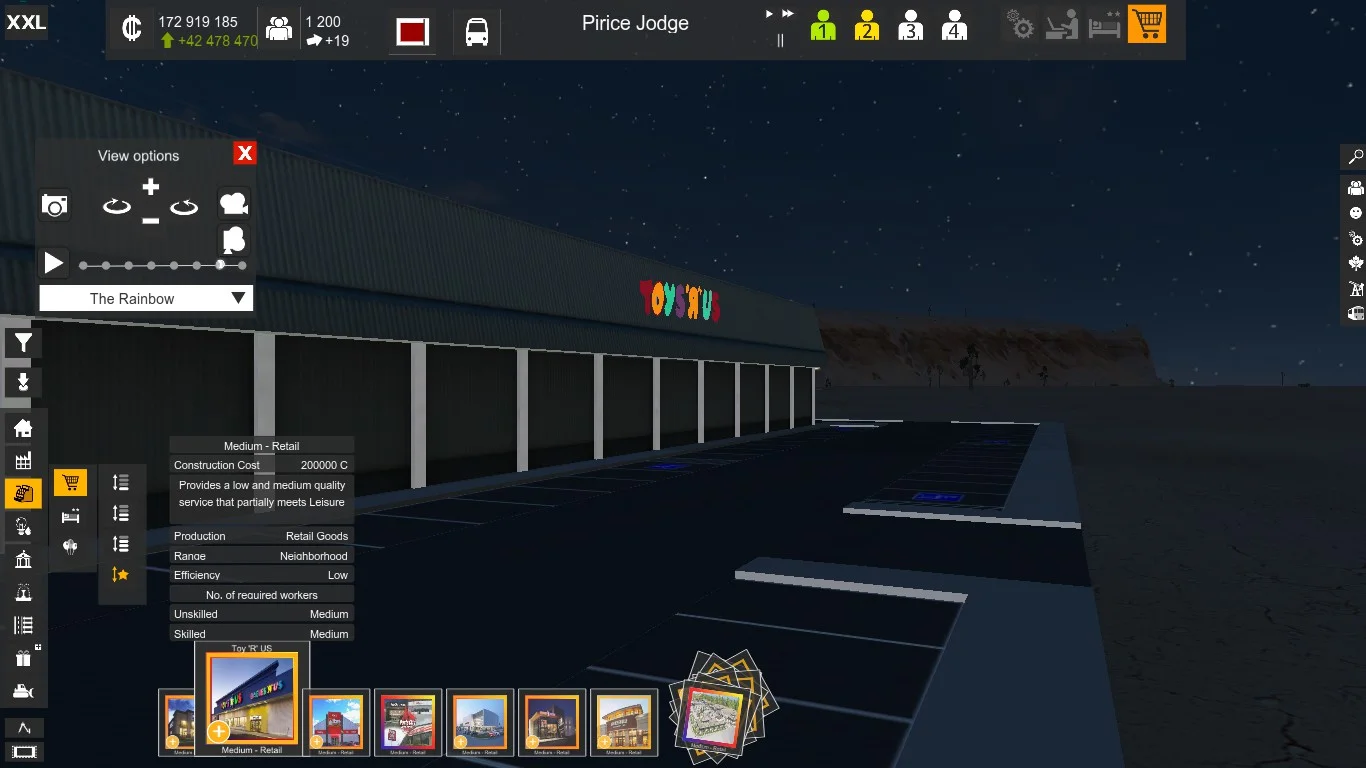 Copyright 2017 NICK97. This item is not authorized for posting on Steam, except under the Steam account named NICK97