Game Version(s)

Cities XXL
Installation Pre-requiste(s)

None
Here is a brief tutorial on how to post in the new CountriesXL Exchange for members not used to the new website format.
1.
Start by clicking on the Add Resource button
2.
Select the category you want to post in
3.
Select the prefix, enter a title, put in the revision number and then add a short description in the Tag Line box
4.
Click the Upload Your Resource button to attach a resource. If there is no file then use the External Download URL box. The tutorial resource has an option for No File.
5.
Now check the box and select the types of CitiesXXL with your mouse your file is compatible with.
6.
Now fill out the description for your file.
7.
While you are filling out the description you may want to add images so click the Upload Images button under the description text box.
Optional 8.
Now fill out the additional details for your file.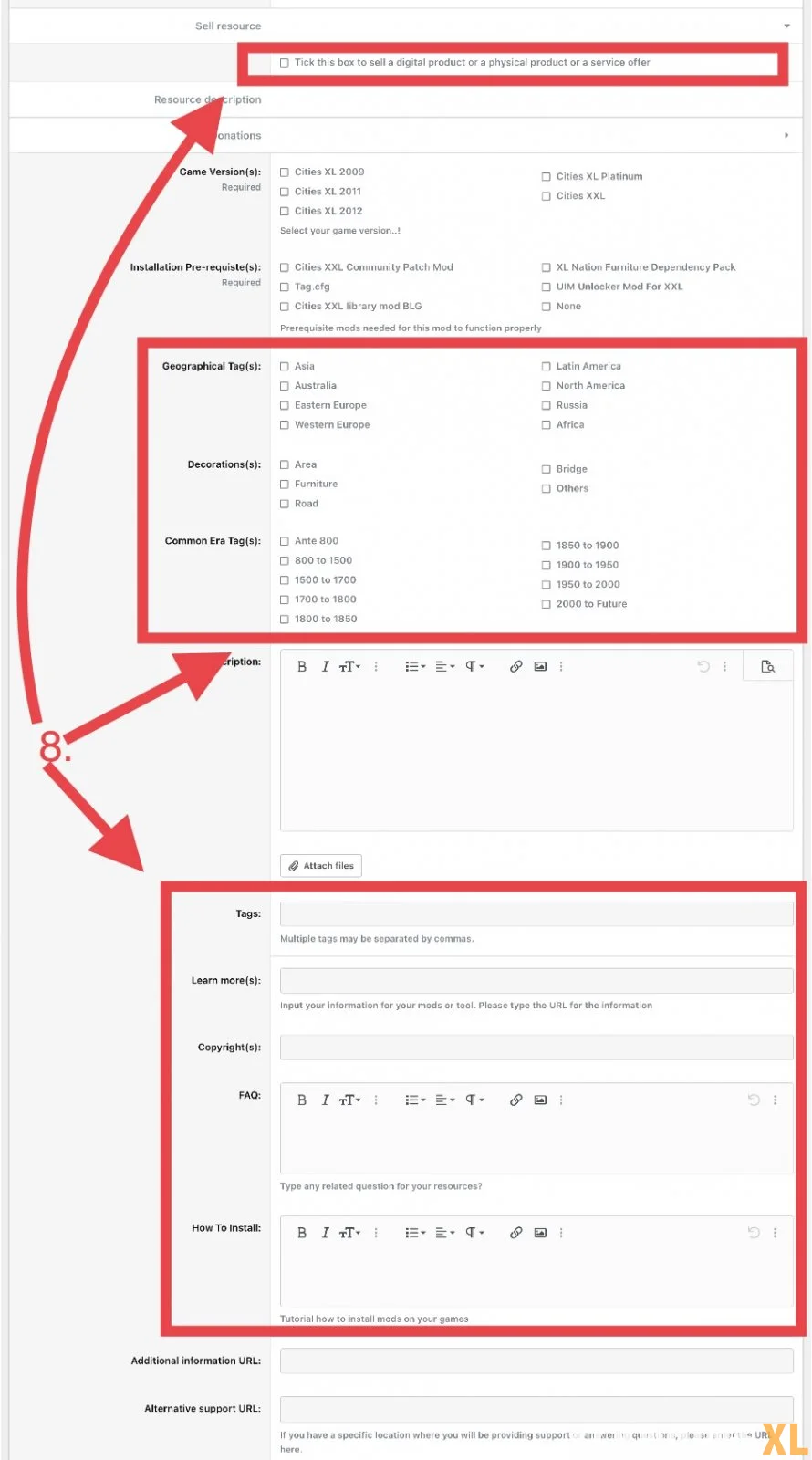 9.
You can select more than one by holding your CTRL key down and selecting them with your mouse
10.
Once the pictures are uploaded you can add them as full images or thumbnails.
11.
If your uploading a patch file you will need to check the box for any Installation Pre-requiste(s)
12.
Upload Resource Icon box then click Save.
13.
After clicking save your resource post will be saved